Our family is proud to grow fresh fruit and create fine wines for you.
Events at Williamson's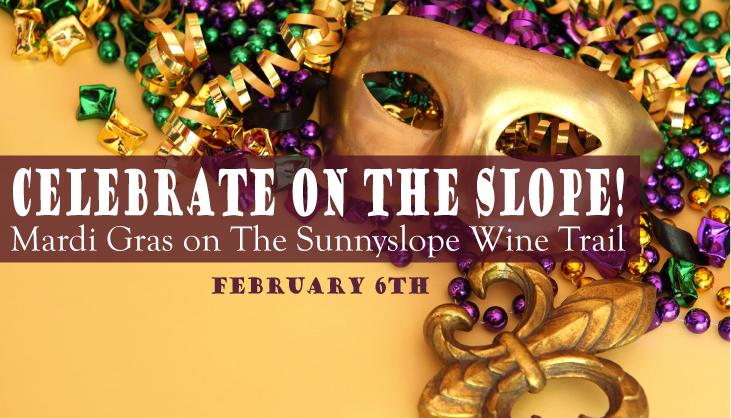 Sunnyslope Wine Trail Celebrates Mardi Gras
Saturday, February 6th 2016 from 12 - 5 PM
Shake off the cold and hum-drums of winter and let loose on the Sunnyslope Wine Trail! Williamson's is participating in a "Best Dressed Costume Contest" with The Orchard House and 10 other participating wineries. Dig out your silly hats, Mardi Gras masks and crazy costumes and go wine tasting! Each winery will give out beads to guests in festive gear. Finish your tour at The Orchard House to show off your costume and beads for a chance to win a Gift Basket from The Orchard House. In addition to costumes and beads Williamson's will be hosting trivia contest in our tasting room. Each group will get a trivia card with Mardi Gras and wine themed trivia questions. For each answer you get correct you can earn a discount, up to 20%, off your wine purchase.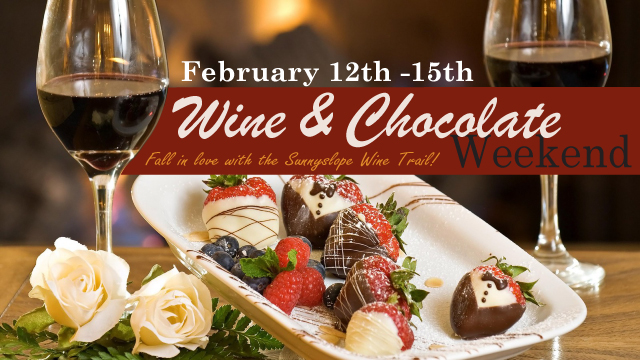 Wine & Chocolate Weekend
February 12 - 15th, 2016 from 12 to 5 PM
Fall in love with the Sunnyslope Wine Trail!
Why not treat your sweetheart to a romantic visit to wine country. Drive out to the Sunnyslope Wine Trail and visit one of 10 different wineries, but make sure to stop at Williamson's. We will be pouring 5 delicious Williamson wines paired with chocolates & caramels from local chocolate shops, Wieser Classic Candy Company & The Chocolate Bar. Capture the memory of the moment in our free photo booth. Don't miss out on our sweet Valentine's deal - when you buy 3 bottles of any red wine you get a bottle of Late Harvest Viognier free!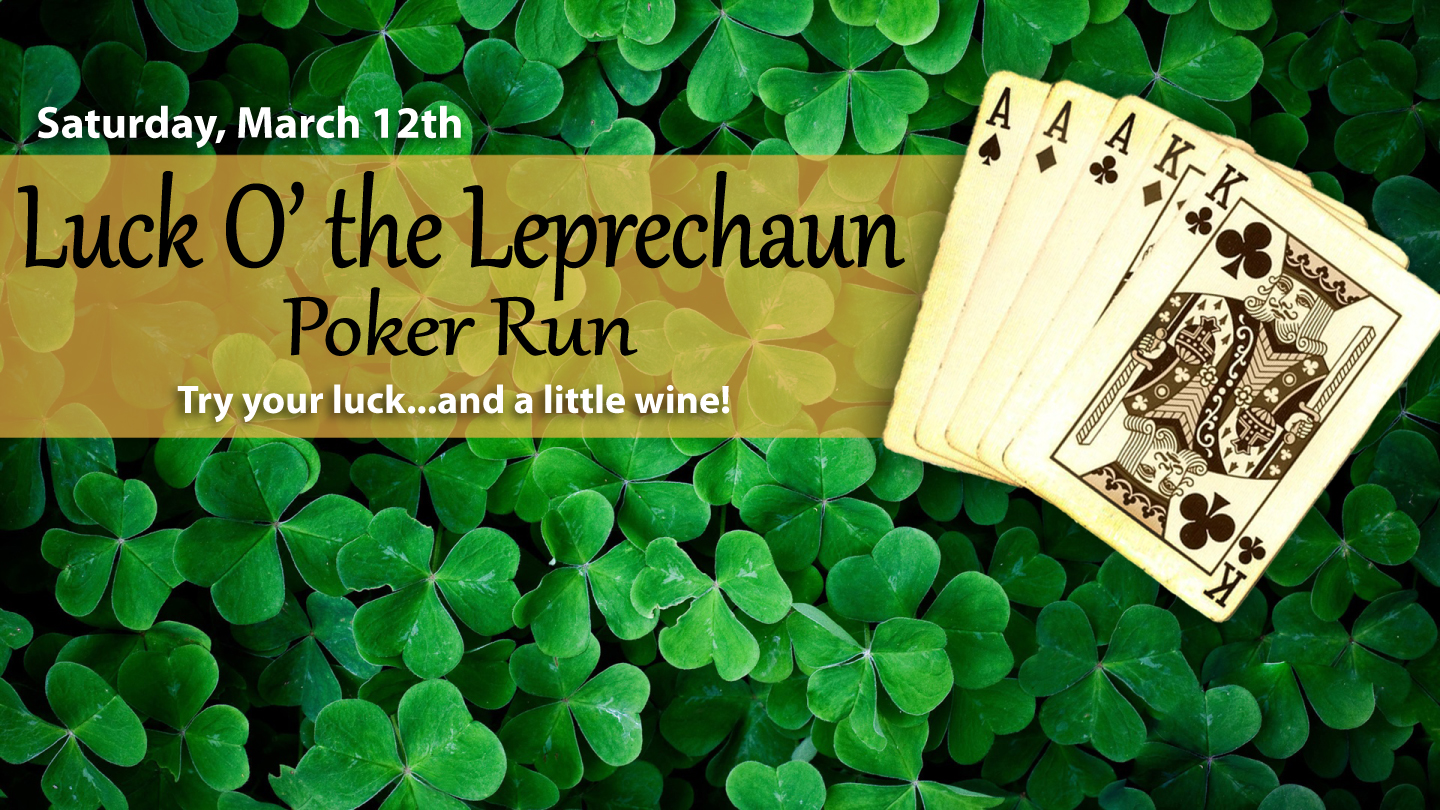 Luck O'the Leprechaun Poker Run
Saturday, March 12th, 2016 from 12 - 5 PM
Try your luck at a fun hand of poker while you go wine tasting. Pick up a score card with all the details at any of the participating locations on the Sunnyslope Wine Trail. At each stop you will receive a playing card. At your last stop turn in your poker hand. A beautiful basket full of wine and dining gift cards will be presented to the person with the winning hand. In addition to the running game of poker, guests of Williamson's can try to beat the dealer for a 25% discount on any wine purchases! There is no cost to participate and no purchase necessary. Must be 21 years of age.
Other Events
Support Local Wine Tasting
Presented by Huckleberries Wine Shop
Saturday - January 23rd, 2016 from 2 - 4 PM
Located at Rosauer's Supermaket - 2986 N Eagle Rd, Meridian, ID
As a small, family-owned, farm we are big supporters of the locavore movement. That's why we like marketing our wines through Huckleberries Wine Shop in the Rosauer's Supermarket. They also believe in local food and want to highlight local business that they carry in their stores on January 23rd. Please show your support and join us of a sip or two of wine
First Thursday
Presented by Downtown Boise Association
Thursday - February 4th, 2016 from 5 - 9 PM
Located at Olivin Oil and Vinegar Taproom - 218 N 9th St, Boise, ID 83702
Calling all foodies! Join us for an evening of discovery. Join us at Olivin - Oil and Vinegar Taproom and learn all the secrets about the world of oils and vinegars. This is a great opportunity to learn more about how oils and vinegars can really influence flavor in delicate dishes or improve your favorite recipe. You know what also improves a delicate dish or your favorite recipe...wine! Sip on some of Williamson's delicious wines while you learn about and sample Olivin's huge selection of oil and vinegars!
First Thursday
Presented by Downtown Boise Association
Thursday - March 3rd, 2016 from 5 - 9 PM
Located at Marla June's Clothing Company - 811 W Bannock St Boise, ID 83702
We will be pouring our award winning wines at Marla June's; Boise's newest up-scale, urban boutique. Bring your best gal-pal and sip on some delicious vino while you let staff wow you with their wonderful customer service and beautiful fashions.
Paradies Shop Wine Tasting
Friday, March 18th, 2016 from 11:30 AM to 3 PM
Located in the Paradies Shops in the Boise Airport
We are very excited to get our wine into the Paradies Shops in the Boise Airport. Now you can grab a bottle to take to your friends and family and not have to hassle with getting the wine through security because it's already in the airport! If you happen to be flying in or out of Boise on the 18th please come by the Paradies Shops and see us to try a little wine.