Our family is proud to grow fresh fruit and create fine wines for you.
Events at Williamson's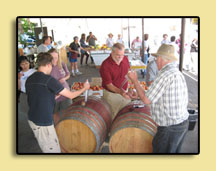 Tenth Annual
First of Harvest Party
Saturday - June 28th, 2014

10 AM to 4 PM
We're celebrating the start of another wonderful harvest! Sample our fresh, juicy cherries. Join us for barrel tasting and new wine releases. Show us what you've got with our cork spitting contest - you could win some fabulous fruit and wine prizes. Don't miss out on our 30% off case sale! We will be hosting local musicians like the amazing Wayne White and Katrina Nicolayeff with Matt Hartz (both Katrina and Matt are Grand National Fiddle Champions). We will also be hosting Fire Pie Traveling Pizza Company so that you can enjoy some tasty treats while sipping your wine and enjoying the music. Best of all no admission fee!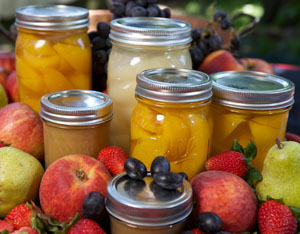 Canning Classes
Saturday - August 23rd Saturday - September 27th Saturday - October 18th

Bewteen 11am - 2pm we will offer three 15 - 20 minute canning demos.
Would you like to start preserving your garden veggies? Do you want to make sure your family is eating only the highest quality foods? Take a few minutes to learn the art of canning from the "Master Canners" at the University of Idaho's Extension office right here at Williamson's. More details to follow soon!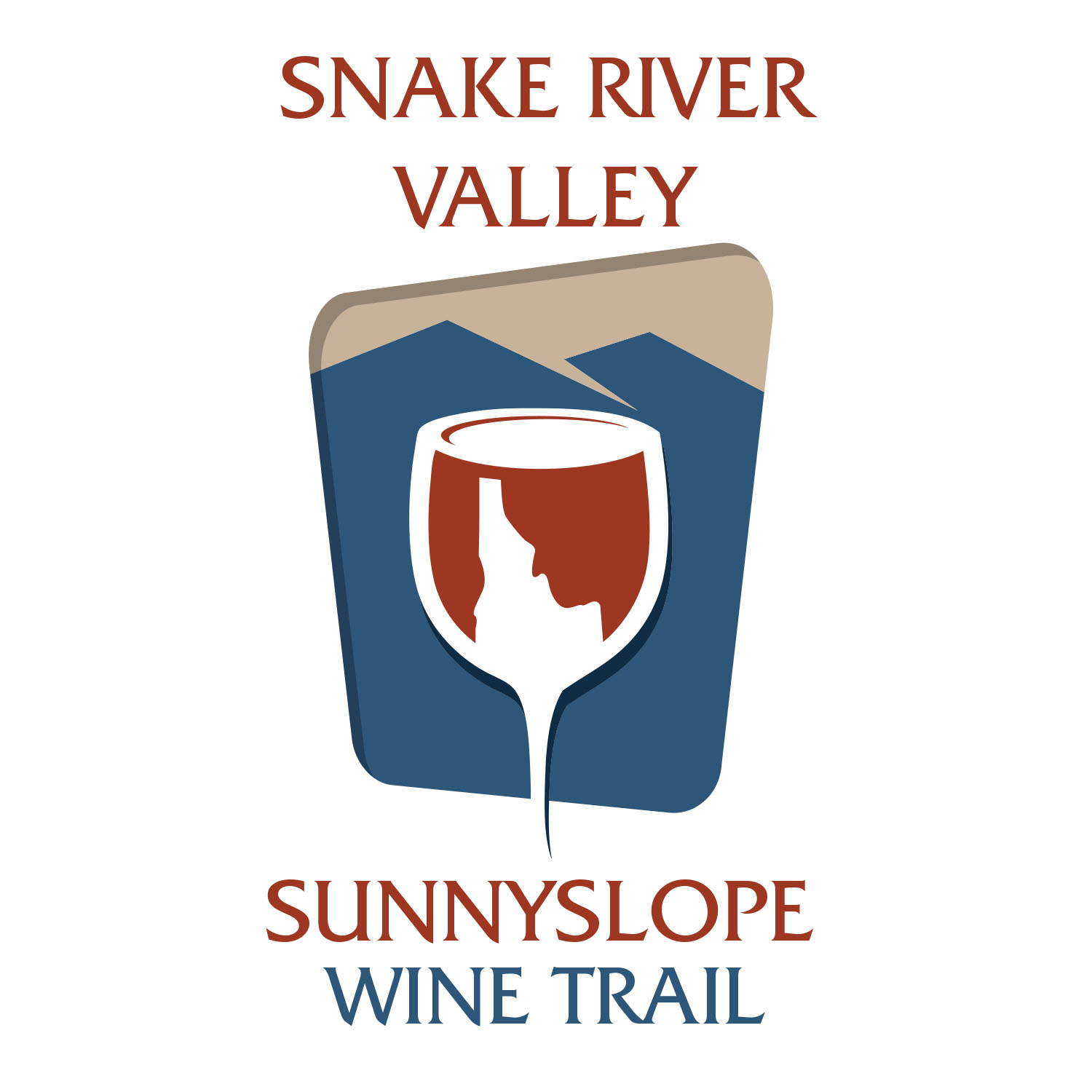 Sunnyslope Wine Trail Festival
Friday, August 22: 10 pm - 6 pm
Saturday, August 23: 10 pm - 4 pm
Sunday, August 24: 12 pm - 5 pm (at Marsing Sandbar Riverpark & Pavilion)
Sunnyslope Wine Trail Festival gives consumers an exceptional opportunity to taste, enjoy, and learn about one of the most beautiful wine regions in the state. This three day event kicks off with two days of wine tasting, music, special events and food at seven different wineries. The festival finishes with a Sunday concert at the Sandbar Riverpark and Pavilion in Marsing, Idaho and a large gathering of Idaho wineries, vendors, and local musicians. Tickets will be $30 per person passport gains entrance to all of the festivities for all 3 days plus a free wine glass, complimentary tastings and entrance to the concert and so much more! Can't make all 3 days? Buy a $20 ticket to the Sunday concert to still get the great Idaho wine experience. Tickets go on sale August 1st and can be purchased at any of the participating wineries: Bitner Vineyards, Fujishin Family Cellars Winery, Hat Ranch Winery, Hells Canyon Winery and Zhoo Zhoo, Huston Vineyards, Koenig Vineyards and Williamson Orchards and Vineyards Join us on the Sunnyslope for a celebration that encompasses a whole weekend and honors the wine making traditions of the Snake River Valley AVA.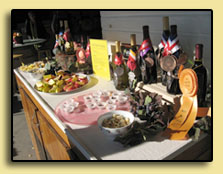 Annual Fall Barrel Tasting
Friday & Saturday - November 28 & 29th, 2014
10 AM to 4 PM
Take a scenic drive into Idaho wine country and join us for Williamson Orchards & Vineyards Fall Barrel Tasting!
Experience the crisp air of fall and the changing colors of the leaves while you sip on our delicious wines poured straight from the barrel. Enjoy case and bottle discounts on select wines. Join us for an afternoon of wine, music, cheese, chocolate and fun!
Other Events
Idaho Wine Run
Sunday - September 28th, 2014 from 8 AM to NOON
Held at the Ste. Chapelle Winery
Located at 19348 Lowell Rd, Caldwell, ID
Marathon, Half, 10k, 5k, Kids Fun Run
Wine sampling from over a dozen Idaho wineries, including Williamson's, after the races, featuring live music from Alturus while you enjoy Idaho's finest wine. You must be 21 or over to taste wine.
First Thursday
Presented by Downtown Boise Association
Thursday - October 2nd, 2014 from 5 - 9 PM
Located at The Chocolate Bar - 805 W. Bannock St, Boise, ID
Wine and chocolate is the perfect paring! We will be serving 4 delicious wines paired with some of the most amazing chocolate you have ever encountered! So come join us for a glass of wine a little bit of chocolate heaven!
First Thursday
Presented by Downtown Boise Association
Thursday - November 6th, 2014 from 5 - 9 PM
Located at Oliven - Oil & Vinegar Taproom - 218 N. 9th Street, Boise, ID
Sippin in the City
Thursday - November 6th, 2014 from 5 PM to 9 PM
Held at the Linen Building
Located at 1402 W Grove St, Boise, ID
Tickets are $35 and include a glass. Advance ticket purchases are available at sippininthecity.com
Break out from the everyday tasting, step away from the table and prepare yourself for a different type of tasting. Sip your way through Idaho's best while tasting sweet and savory bites in the city. Featuring all Idaho winemakers, tasty treats from Idaho's coolest culinary artists and original local music.
Clips, Sips & Bids - Part Deux
Hosted By Rhean Allen, Peppershock Media
Saturday , November 8th, 2014
held at The Egyptian Theater located at
VIP Event Passes – $50 begins at 5pm
Regular Admission Event Pass $25 begins at 6pm
Clips, Sips & Bids Part Deux is an event in support of the Idaho Wine, From Bud to Tastebud Documentary. Attendees will get to: view an in-progress version of the film, purchase wine from 7 different Idaho Wineries (proceeds will be contributed to the film), bid on select and speciality wine items and enjoy some local Idaho Food. The VIP experience includes: a complimentary glass of Idaho wine of their choice from the Idaho wine makers present, hors d'oeuvres, wine tasting and admittance into after party following the event at Chandlers Steak house (no-host).
First Thursday
Presented by Downtown Boise Association
Thursday - December 4th, 2014 from 5 - 9 PM
Located at The Chocolate Bar - 805 W. Bannock St, Boise, ID
First Thursday
Presented by Downtown Boise Association
Thursday - December 4th, 2014 from 5 - 9 PM
Located at The Lisk Gallery - 403 South 8th Street Boise, ID