Our family is proud to grow fresh fruit and create fine wines for you.
Events at Williamson's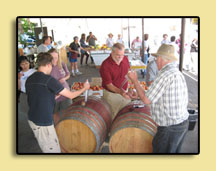 Tenth Annual
First of Harvest Party
Saturday - June 28th, 2014

10 AM to 4 PM
We're celebrating the start of another wonderful harvest! Sample our fresh, juicy cherries. Join us for barrel tasting and new wine releases. Show us what you've got with our cork spitting contest - you could win some fabulous fruit and wine prizes. Don't miss out on our 30% off case sale! We will be hosting local musicians like the amazing Wayne White and Katrina Nicolayeff with Matt Hartz (both Katrina and Matt are Grand National Fiddle Champions). We will also be hosting Fire Pie Traveling Pizza Company so that you can enjoy some tasty treats while sipping your wine and enjoying the music. Best of all no admission fee!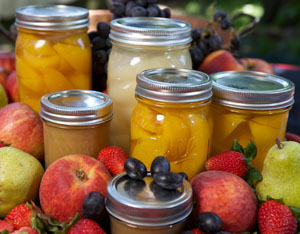 Canning Classes
Saturday - August 23rd Saturday - September 27th Saturday - October 18th

Bewteen 11am - 2pm we will offer three 15 - 20 minute canning demos.
Would you like to start preserving your garden veggies? Do you want to make sure your family is eating only the highest quality foods? Take a few minutes to learn the art of canning from the "Master Canners" at the University of Idaho's Extension office right here at Williamson's. More details to follow soon!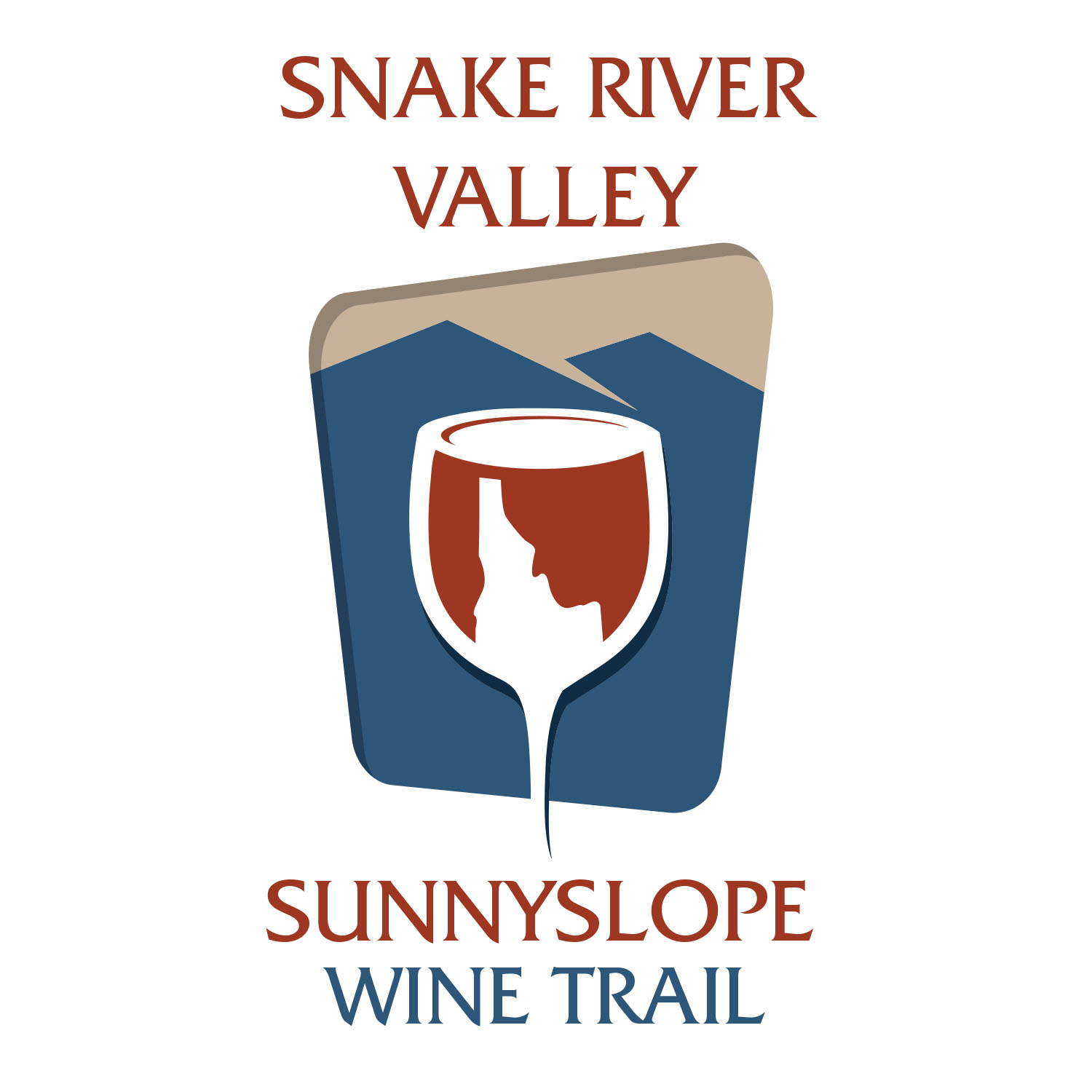 Sunnyslope Wine Trail Festival
Friday, August 22: 10 pm - 6 pm
Saturday, August 23: 10 pm - 4 pm
Sunday, August 24: 12 pm - 5 pm (at Marsing Sandbar Riverpark & Pavilion)
Sunnyslope Wine Trail Festival gives consumers an exceptional opportunity to taste, enjoy, and learn about one of the most beautiful wine regions in the state. This three day event kicks off with two days of wine tasting, music, special events and food at seven different wineries. The festival finishes with a Sunday concert at the Sandbar Riverpark and Pavilion in Marsing Idaho and a large gathering of Idaho wineries, vendors, and local musicians. Tickets will be $30 per person passport gains entrance to all of the festivities for all 3 days plus a free wine glass, complimentary tastings and entrance to the concert and so much more! Can't make all 3 days? Buy a $20 ticket to the Sunday concert to still get the great Idaho wine experience. Tickets go on sale August 1st and can be purchased at any of the participating wineries: Bitner Vineyards, Fujishin Family Cellars Winery, Hat Ranch Winery, Hells Canyon Winery and Zhoo Zhoo, Huston Vineyards, Koenig Vineyards and Williamson Orchards and Vineyards Join us on the Sunnyslope for a celebration that encompasses a whole weekend and honors the wine making traditions of the Snake River Valley AVA.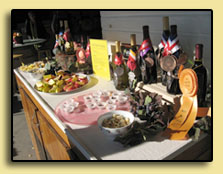 Annual Fall Barrel Tasting
Friday & Saturday - November 28 & 29th, 2014
10 AM to 4 PM
Take a scenic drive into Idaho wine country and join us for Williamson Orchards & Vineyards Fall Barrel Tasting!
Experience the crisp air of fall and the changing colors of the leaves while you sip on our delicious wines poured straight from the barrel. Enjoy case and bottle discounts on select wines. Join us for an afternoon of wine, music, cheese, chocolate and fun!
Other Events
Uncorked in the Garden
Thursday - July 31st, 2014 from 6 PM to 9 PM
Held at the Idaho Botanical Gardens
Located at 2355 Old Penitentiary Rd, Boise, ID
Tickets are $10 or $7 for IBG members. Advance ticket purchases are available at idahobotanicalgardens.org
"It's cooler in the Garden!" Picnicking in the Garden on a long summer evening with live music is a great Idaho tradition. Experience the best of Idaho with local music, food, beer and wine from Williamson Vineyards! Bring your own low back chairs or blankets and your own picnic basket or enjoy selections from our vendors.
First Thursday
Presented by Downtown Boise Association
Thursday - August 7th, 2014 from 5 - 9 PM
Located at The Art of Ward Hooper Gallery - 745 W Idaho St, Boise, ID
Come join us for a drink at the Ward Hooper Gallery! You would be hard pressed to find artwork that more personifies the feel of Boise and the greater state of Idaho than that of Ward Hooper. Williamson Vineyards will be pouring. Come out and join us for a glass of wine while you take in the work of a talented artist!
17th Annual WineFest
hosted by the Basque Museum & Cultural Center
at the Basque Block in Boise, ID
Friday - August 15th, 2014
5:30 PM to 9:30 PM

Williamson Vineyards, other local wineries and distributor will be pouring tastes of hundreds of imported and domestic wines, that can also be purchased by the bottle or case. Basque Block restaurants will provide a variety of delicious tapas to savor while you peruse the silent auction, watch the Oinkari Basque Dancers and enjoy the festive ambiance of the street.
Tickets - $30 each in advance and $35 each on the day of the event.